Senior in high school?
Plan to participate in recruitment this next year? This action plan was designed just for you.

Many potential new members think the recruitment prep process begins when their sorority recruitment registration forms go live. Others think recruitment, aka the "rush" process begins the week of formal recruitment. Both are these groups are incorrect.
There's a lot of misleading, unrealistic, and unhelpful information online surrounding sorority recruitment, and we're excited to give you some REAL guidance on the ACTUAL deadlines, and information on how your competition is preparing.
Many girls start getting ready a whole YEAR in advance, and we want you to know what they're doing and when. Our action plans, checklists, and sorority rush coaching programs help give you an edge, allowing you to create a PLAN to capture the sorority recruitment team's attention and stand out in a sea of thousands of hopeful sorority members-to-be at your school. Let's get YOU recruitment ready!!


Hiking in Heels has been nationally recognized in The Wall Street Journal, The Economist, CNBC, Cosmopolitan Magazine, Fortune, NBC, and more.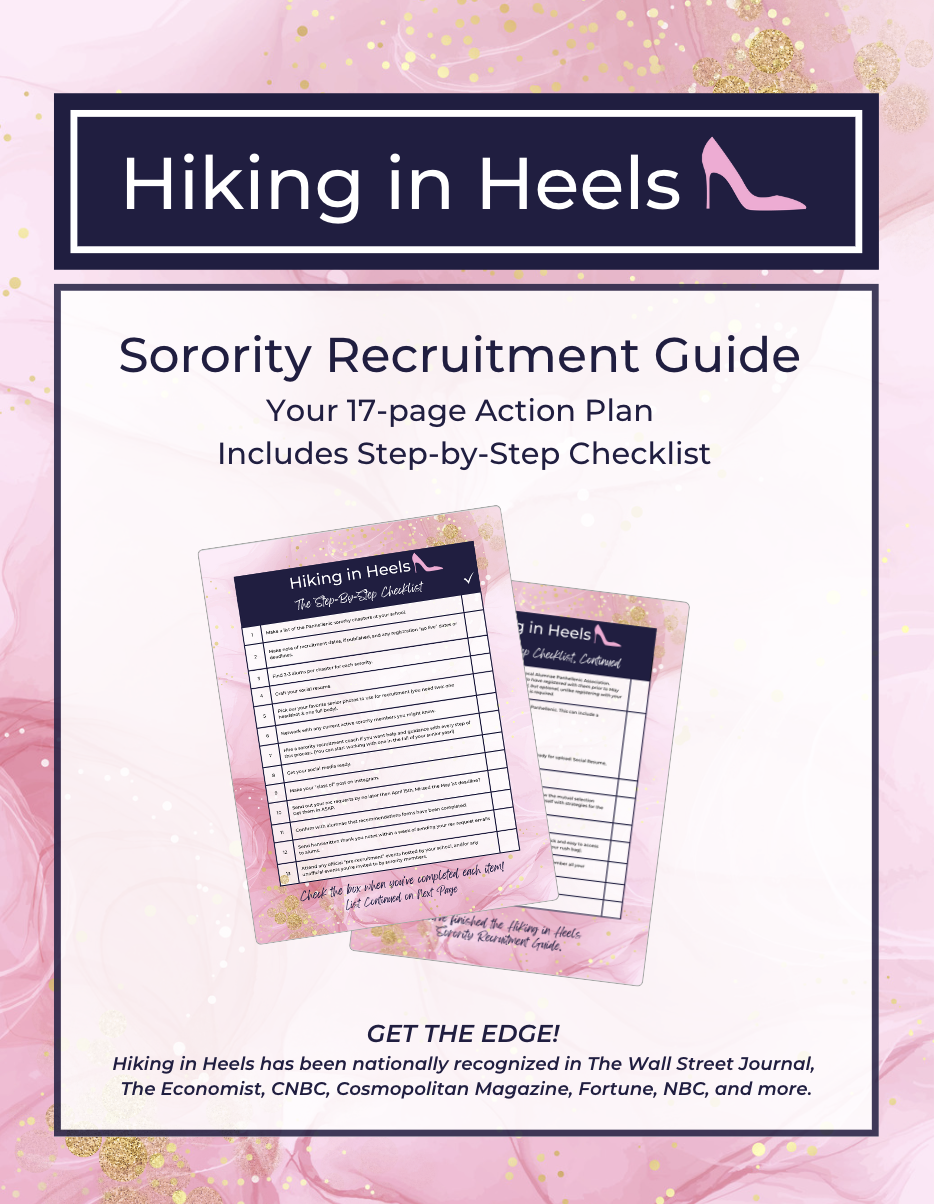 Get the Edge on Your Competition

"This is the most helpful, clear, and useful recruitment tool out there. The insights and depths of information provided blew my mind. I learned something key to recruitment on every single page. A former sorority girl myself - I had no idea how much things had changed and how recruitment works behind the scenes. I don't even want to THINK about having had to prepare for recruitment without this!! This saved me hours of my life and sanity. My daughter loved how easy and organized it made things, and I couldn't be happier I wasn't doing this alone."
-Mom of Chi Omega, University of Alabama